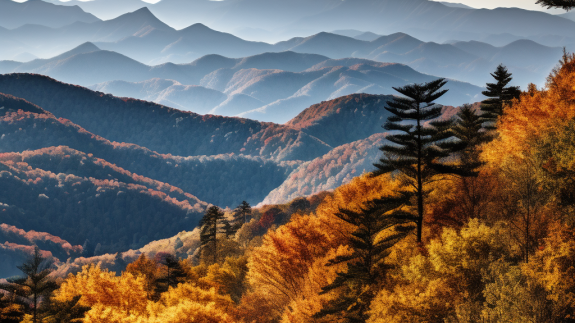 As the vibrant hues of autumn foliage begin to paint the landscape, Western North Carolina emerges as a top destination for fall travelers.
Whether you're drawn by the breathtaking scenery, outdoor adventures, or cozy mountain towns, planning ahead can make your fall getaway an unforgettable experience. Here are essential tips to ensure you make the most of your visit.
1. Book Your Accommodations Early: The fall foliage season is a peak time for tourism in Western NC, and accommodations tend to fill up swiftly. To secure your preferred lodging, whether it's a charming cabin nestled in the mountains or a boutique inn in Asheville, it's wise to make reservations well in advance.
2. Plan Your Activities Ahead of Time: With a myriad of attractions in the area, planning your activities beforehand can help you make the most of your time. From exploring the iconic Blue Ridge Parkway and its scenic overlooks to indulging in local farm-to-table dining experiences, the options are diverse and exciting. Research and prioritize the attractions and activities that align with your interests.
3. Embrace the Layers: Fall weather in the mountains is known for its variability. Mornings can be chilly, while afternoons might be pleasantly warm. Layering your clothing ensures you're prepared for any temperature changes. Don't forget to pack a light jacket, a comfortable pair of walking shoes, and an umbrella, just in case.
4. Capture the Foliage Beauty: Autumn's spectacular foliage is a sight to behold. Make sure to pack a camera to capture the stunning landscapes. Whether you're hiking through Pisgah National Forest, strolling around Biltmore Estate's gardens, or simply taking a scenic drive, you'll want to preserve the memories of this breathtaking season.
5. Explore Beyond the Usual: While popular spots like Asheville and the Blue Ridge Parkway are must-visit destinations, consider exploring lesser-known towns and trails. The charming streets of Waynesville, the serene trails of Dupont State Forest, and the quaint shops in Hendersonville offer a more intimate experience of the region's autumn magic.
WNCTimes 2023