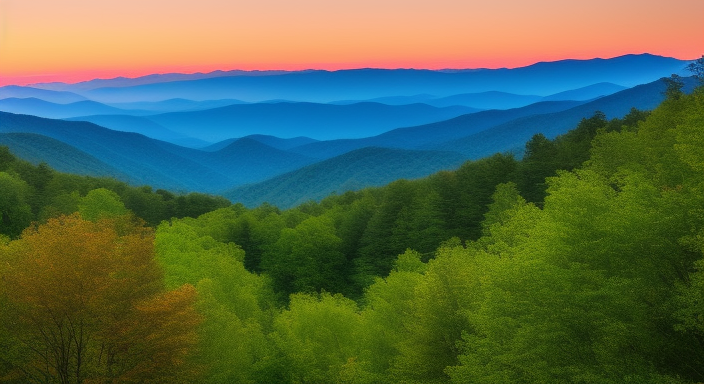 Nestled in the heart of the Appalachian Mountains, Boone, North Carolina, is a picturesque town
that boasts a wealth of natural beauty a
nd outdoor activities. Home to Appalachian State University, Grandfather Mountain, the Blue Ridge Parkway, and Tweetsie Railroad. Whether you're a student, a nature enthusiast, or a family looking for a fun, Boon is the ideal vacation destination,
One of the most popular attractions in Boone is Grandfather Mountain, a towering peak that stands at 5,946 feet above sea level. Visitors can hike to the summit or take the mile-high swinging bridge for a breathtaking view of the surrounding mountains. The mountain is also home to a wildlife habitat, where visitors can see bears, cougars, eagles, and other animals native to the region.
For those who prefer a more leisurely pace, the Blue Ridge Parkway offers stunning views of the Appalachian Mountains as it winds its way through the area. The parkway is a popular spot for scenic drives, picnics, and hiking, with plenty of trails that range from easy strolls to challenging hikes.
Tweetsie Railroad is another popular attraction in Boone, offering a nostalgic look at the region's railroad history. The railroad offers train rides through the mountains, with plenty of stops along the way for fun activities like panning for gold, visiting an old-fashioned saloon, and watching a Wild West show.
Boone is also a popular destination for hikers and outdoor enthusiasts, with miles of trails that offer stunning views of the surrounding mountains and valleys. The town is home to several state parks, including Elk Knob State Park and Mount Jefferson State Natural Area, which offer a variety of hiking trails and other outdoor activities.
And while Boone is best known for its outdoor attractions, the town also offers plenty of opportunities for cultural exploration. Appalachian State University is a vibrant campus that offers a variety of cultural events and performances throughout the year, including concerts, theater productions, and art exhibits.
No matter what time of year you visit, Boone offers something special. In the summer, visitors can enjoy hiking, biking, and rafting, while the fall foliage attracts tourists from all over the world. Winter brings snow sports, including skiing, snowboarding, and ice skating, while spring offers a chance to see the area's wildflowers and wildlife in bloom.
With its stunning natural beauty, rich cultural offerings, and four distinct seasons, Boone, NC, is truly a destination for all seasons.
WNCtimes by Marjorie Farrington March 2023