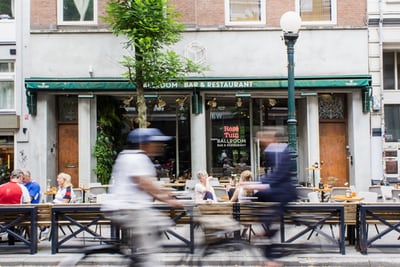 In the rolling hills of Western North Carolina, a world away from the hustle and bustle
of the city, lies a string of small towns
that offer a glimpse into the region's rich history, breathtaking natural beauty, and charming Southern hospitality.
From the picturesque streets of Waynesville to the quaint hamlets of Canton, Clyde, and Franklin, these towns are a haven for travelers seeking an authentic Appalachian experience.
Waynesville, a vibrant town nestled in the heart of the Great Smoky Mountains, is known for its rich cultural heritage, stunning architecture, and outdoor recreation opportunities. Visitors can explore the town's historic Main Street, which is lined with antique shops, art galleries, and restaurants that serve up locally sourced fare. The nearby Blue Ridge Parkway offers stunning views of the mountains and is a popular spot for hiking, picnicking, and wildlife watching.
Canton, a small town located just a short drive from Waynesville, is renowned for its blue-collar roots and industrial heritage. The town is home to the Paper Mill, which has been in operation since 1908. Canton is also a hub for outdoor enthusiasts, with the Pigeon River offering whitewater rafting, kayaking, and fishing opportunities.
Clyde, a quaint hamlet situated between Waynesville and Canton, is a charming spot that is often overlooked by visitors. The town is home to the Shook-Smathers Museum, which showcases the history of the area's early settlers, as well as several hiking trails that offer stunning views of the surrounding mountains.
Franklin, a small town located in the southwestern corner of North Carolina, is known for its friendly locals, vibrant arts scene, and natural beauty. The town is home to the Franklin Gem and Mineral Museum, which features a collection of rare gems and minerals from around the world. Visitors can also explore the town's historic district, which is filled with charming shops, galleries, and eateries.
Other small towns in Western North Carolina that are worth a visit include Sylva, Bryson City, and Cherokee. Sylva is known for its artsy vibe and vibrant downtown, while Bryson City is a hub for outdoor recreation, including hiking, fishing, and whitewater rafting. Cherokee, which is located on the edge of the Great Smoky Mountains National Park, is home to the Eastern Band of Cherokee Indians and offers a fascinating glimpse into Native American culture and history.
Whether you're looking for outdoor adventure, cultural immersion, or simply a chance to escape the hustle and bustle of city life, Western North Carolina's small towns offer something for everyone. With their rich history, stunning natural beauty, and welcoming locals, these towns are the perfect destination for travelers looking to experience the best of the Appalachian region.
WNCTIMES by Marjorie Farrington