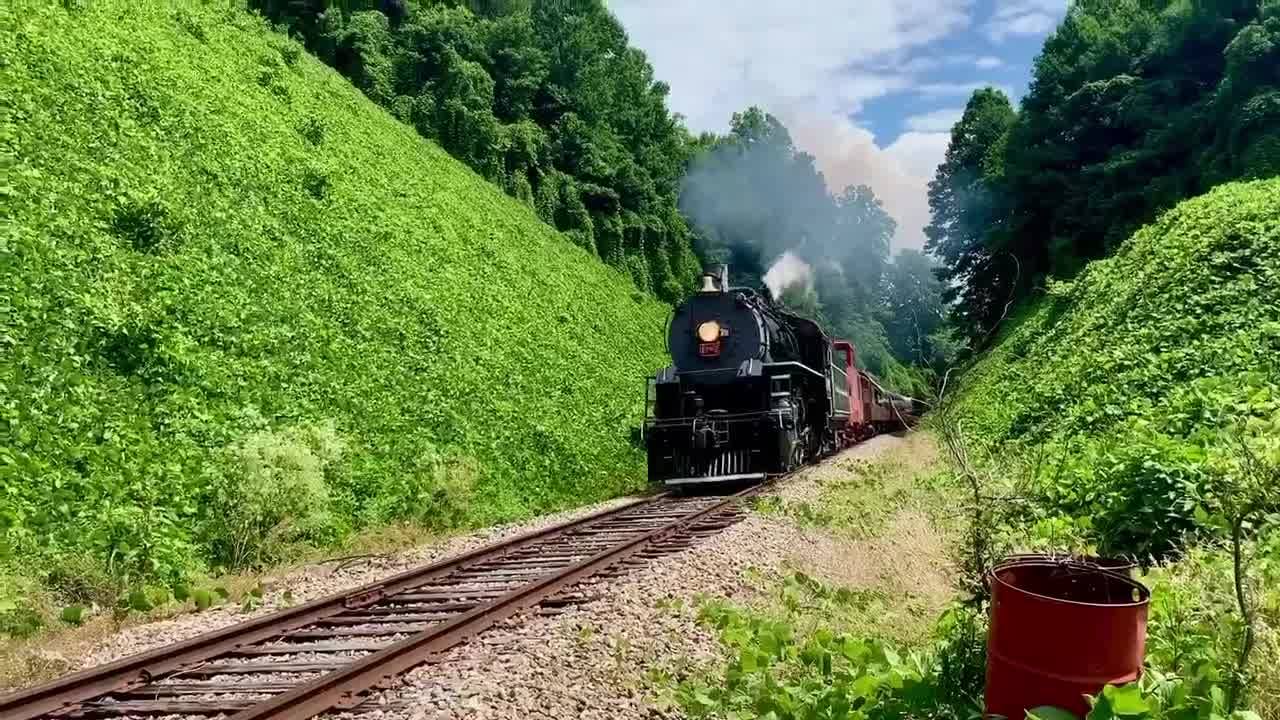 Bryson City is a small town in North Carolina is known as the Gateway to the Great Smoky Mountains National Park, an hour away from Asheville and three hours from Atlanta. The Great Smoky Mountains Railroad offers train rides through the park and a visit to the Smoky Mountain Trains Museum.
Discover what's great about Bryson City, NC, a peaceful mountain town bordering the Great Smoky Mountains National Park. Explore unique shops, galleries, lodging and restaurants.
Surrounding this small town, there's a rich vacation paradise — rafting and kayaking on the Nantahala River, boating and fishing on Fontana Lake, scenic railroad excursions, world class trout streams and mountain biking on the famous Tsali trails. We have creeks for tubing, trails for hiking and horseback riding, and beautiful waterfalls. We're home to the Cherokee Indian Reservation and half of the Great Smoky Mountains National Park.
Deep Creek Loop Trail is a renowned five-mile trail north of Bryson known for its beautiful streams and waterfalls. The trail winds its way through the Great Smoky Mountains' woodlands, passing three beautiful waterfalls deep in the forest. To witness this beautiful natural wonder, go out and explore the mysterious depths of the forest. If you want to be completely immersed in nature, book a campsite for a night or two. Fishing, motorcycling, and picnics are all permitted on the property.
Wildwater Adventure Center has paved the road for thrills atop the Blue Ridge and Smoky Mountains. Wildwater Adventure Center takes you to the wild and gorgeous Chattooga River, where you can battle the surf or zip high over the treetops, for adventurers looking for heart-pounding fun things to do in Bryson City, North Carolina.
The Nantahala River Gem Mine is located on the banks of the Nantahala River.
The Nantahala River Gem Mine allows you to mine in the same way as the pioneers did hundreds of years ago, but with a family-friendly twist! It's entirely up to you which jewels you'll buy.
There is so much to enjoy in this wonderful area, please check out Swain County/Bryson City Tourism for more information and to plan your trip!
Wnctimes by Marjorie Farrington April 2022