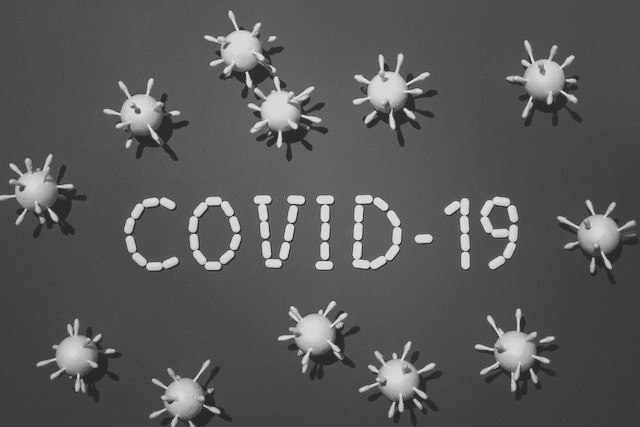 WNC -- A Look at Fall and Winter 2023-2024 As we approach the fall and winter of 2023, the outlook for COVID-19 in the Asheville area and surrounding WNC Counties.
Several factors, including changing weather, the emergence of new variants, vaccination rates, and the availability of treatments, all play crucial roles in shaping the trajectory of the pandemic in this region.
One significant factor that may influence the spread of COVID-19 in Asheville and its neighboring counties is the changing weather. As temperatures drop during the fall and winter months, people are more likely to spend time indoors, which can facilitate the transmission of the virus. Indoor gatherings, reduced ventilation, and close contact are all conducive to the spread of COVID-19.

Additionally, the fall and winter herald the onset of flu season. This presents a dual challenge, as individuals infected with the flu may be more susceptible to contracting COVID-19 simultaneously. The co-occurrence of these respiratory illnesses could place added strain on healthcare systems and resources.
Another significant concern is the potential for new variants of the virus to emerge. The Omicron variant, which surfaced in late 2021, demonstrated high transmissibility and led to surges in cases worldwide. The evolution of the virus could result in the emergence of new variants with different properties, potentially leading to another wave of infections in the Asheville area and its surrounding counties.
Despite these challenges, there are encouraging factors that could help mitigate the spread of COVID-19 in the region. One such factor is the high vaccination rate in Western North Carolina. According to the North Carolina Department of Health and Human Services, over 76% of adults in Buncombe County, home to Asheville, are fully vaccinated against COVID-19. This high vaccination rate offers a level of protection and can contribute to reduced transmission.
Another positive development is the availability of new treatments for COVID-19. Several antiviral medications have been developed and approved for use in treating COVID-19 patients. These medications can reduce the severity of the illness and contribute to better outcomes for those infected. The availability of effective treatments is a critical tool in managing the impact of the virus during the fall and winter months.

In light of these factors, it is crucial for residents of Asheville and the surrounding counties to remain vigilant and take proactive steps to protect themselves and their communities. Beyond vaccination, here are some additional measures to consider:
Hand Hygiene: Wash your hands frequently with soap and water for at least 20 seconds to reduce the risk of virus transmission.

Avoid Close Contact: Stay away from individuals who are sick and maintain physical distancing in public settings.

Stay Home If Sick: If you experience symptoms of COVID-19 or are feeling unwell, it's essential to stay home to prevent the potential spread of the virus.

Testing: If you have symptoms or have been in close contact with a confirmed case, get tested for COVID-19 to ensure early detection and isolation if necessary.

Follow Public Health Guidance: Stay informed about the latest guidance and recommendations from public health authorities. Be prepared to adapt to changing circumstances.

As we approach the fall and winter of 2023-2024, the outlook for COVID-19 in the Asheville area and its surrounding counties is a mix of uncertainty and hope. The changing weather and the potential for new variants pose challenges, but high vaccination rates, immunity from prior infections, and effective treatments offer reasons for optimism.
Residents must remain vigilant, continue following public health guidance, and take personal responsibility in adhering to preventive measures. By doing so, we can collectively work to minimize the impact of COVID-19 in Western North Carolina and protect the health and well-being of our communities.
WNCTimes



---