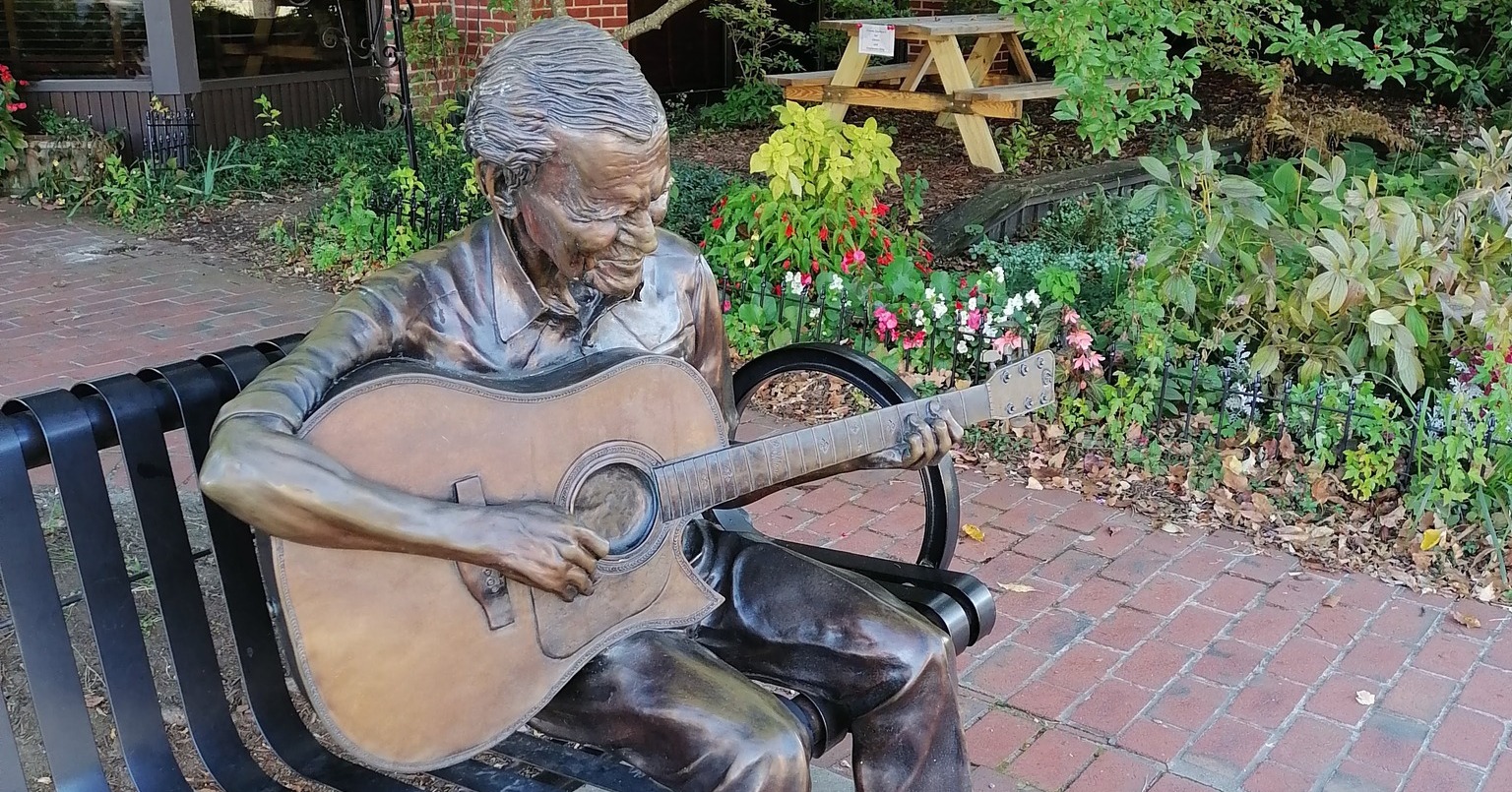 Boone -- On Thursday, June 15, the Appalachian Theatre and Mountain Home Music will host the Boonerang Kickoff Concert, including Doc's close friends and proteges Kruger Brothers, Jeff Little - Musician/Piano, and The Burnett Sisters Band. Tickets are selling rapidly at apptheatre.org.
The new Doc and Merle Watson mural in downtown Boone, NC will be unveiled on Saturday, June 17. Scott Nurkin designed this NC Musicians Mural Trail mural.
As always, Boonerang guests can relax and take a photo with the Doc Watson statue seat at King and Depot Streets.
Town of Boone:
The Doc and Merle Watson mural installed on Howard Street is finished! This year, the State of North Carolina designated 2023 as the "Year of the Trail". So, the Downtown Boone Development Association decided to bring a trail stop to Boone!
As part of the #ncmusiciansmuraltrail, the DBDA and community partners invited artist Scott Nurkin to paint a mural of Doc and Merle Watson on a building on Howard Street... and he agreed! Now, the mural has come to life! Make sure to come to #boonerangfest on June 17th at 11:30 am to witness the official unveiling of Downtown Boone's very own NC Musician Mural. Additionally, the DBDA will be giving out some sweet Downtown Boone goodies at the unveiling, so make sure to stop on by!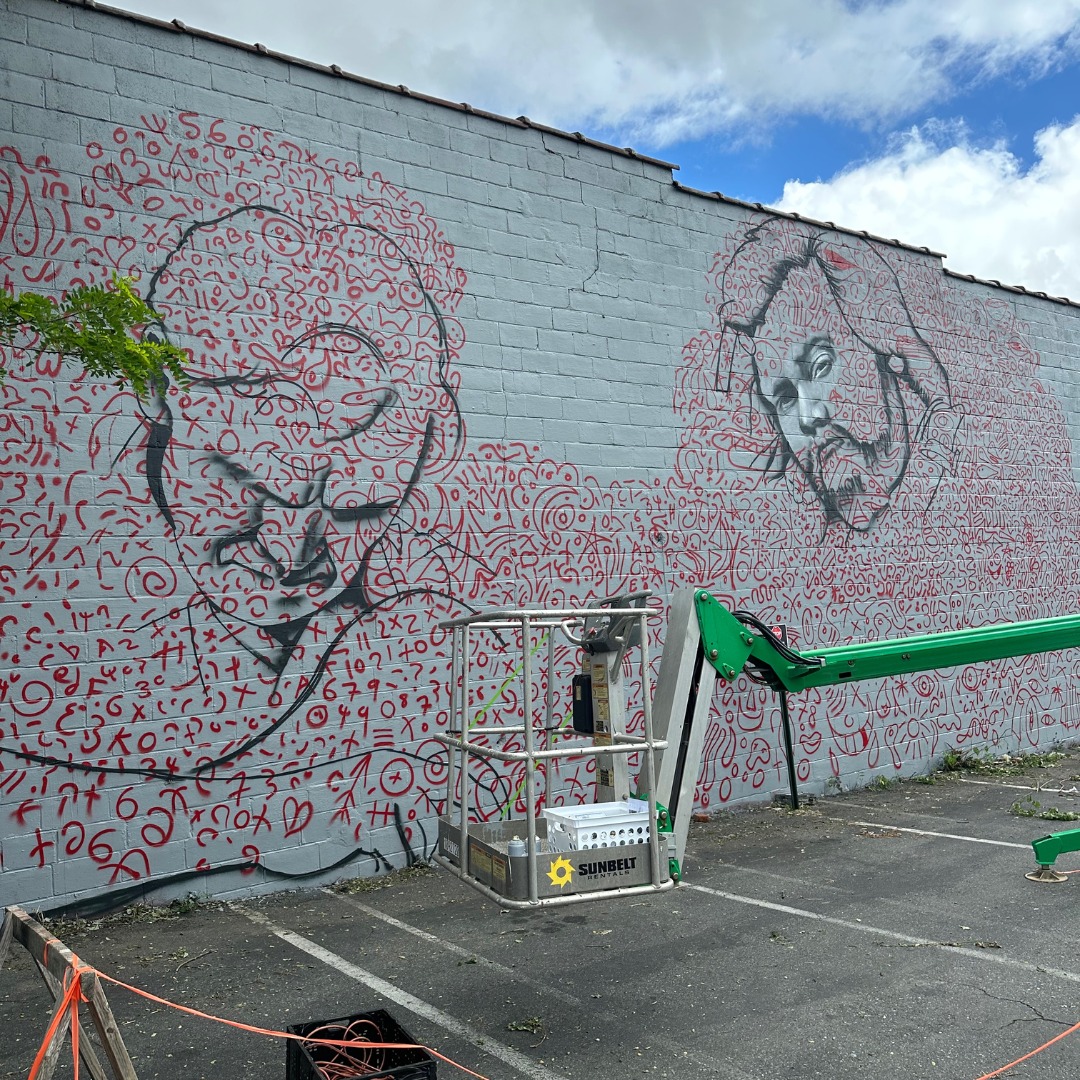 Buy Tickets for the concert here