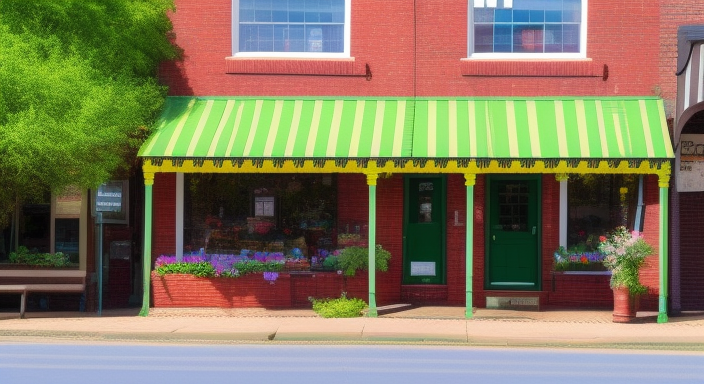 Nestled in the heart of the Great Smoky Mountains, Andrews, North Carolina is a
charming town that offers visitorsa glimpse into the authentic Appalachian culture.
With its scenic beauty, rich history, and vibrant community, Andrews has become a popular destination for both locals and tourists. In this article, we will take a closer look at the events, area attractions, and things to do in Andrews.
Events
Andrews hosts a variety of events throughout the year that showcase the town's culture and heritage. One of the most popular events is the Andrews Spring Fling, which takes place in April. The Spring Fling features live music, food vendors, arts and crafts, and activities for children.
Another event that draws visitors to Andrews is the annual Heritage Festival, which is held in September. The Heritage Festival celebrates the town's mountain heritage with traditional music, crafts, and demonstrations of old-time skills like blacksmithing and weaving. Visitors can also enjoy a variety of food vendors and children's activities.
Area Attractions
Andrews is surrounded by beautiful natural scenery, making it a great destination for outdoor enthusiasts. The town is located near the Nantahala National Forest, which offers a variety of hiking trails, fishing spots, and scenic drives. Visitors can also explore the Hiwassee River, which is known for its excellent trout fishing and whitewater rafting opportunities.
In addition to its natural beauty, Andrews is home to several historical sites and museums. The Andrews Historical Museum is a great place to learn about the town's past, with exhibits on everything from Native American history to the impact of the railroad on the local economy. Another must-visit attraction is the Murphy River Walk, a scenic trail that follows the Hiwassee River and offers beautiful views of the surrounding mountains.
Things to Do
There are plenty of activities for visitors to enjoy in Andrews, no matter what their interests may be. For those who love the outdoors, there are numerous opportunities for hiking, fishing, kayaking, and more. The town also has several parks and playgrounds for families with children.
Andrews is also known for its thriving arts and culture scene. The Valleytown Cultural Arts and Historical Society hosts a variety of events throughout the year, including art exhibits, musical performances, and theater productions. Visitors can also check out the Andrews Brewing Company, a popular local brewery that offers craft beers and live music on the weekends.
Conclusion
Andrews, North Carolina is a hidden gem in the mountains, offering visitors a chance to experience the authentic Appalachian culture. From its scenic beauty and outdoor recreation opportunities to its historical sites and thriving arts scene, there is something for everyone to enjoy in Andrews. Whether you're a local resident or a tourist looking for a unique and memorable vacation, Andrews is definitely worth a visit.
WNCtimes by Marjorie Farrinton  3/5/2023