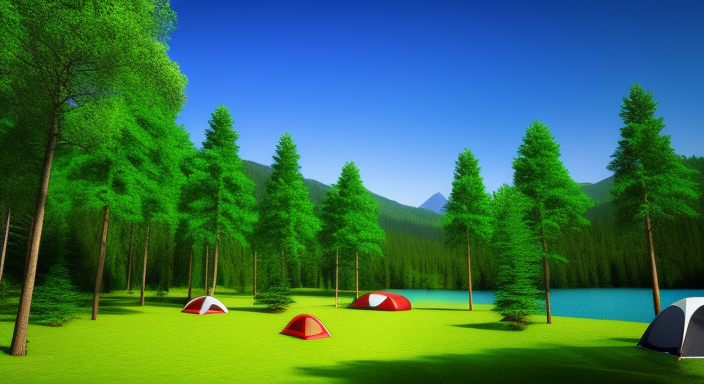 Blue Ridge Hiking Company -- Join us for this 2 day, 1 night backpacking trip in Pisgah National Forest.
You'll hike a total of 7 miles over 2 days, and along the way you'll learn how to read a trail map, how to carry a pack, how to hike with trekking poles, how to set up a tent, how to cook and properly store your food, and more - all with a focus on lightweight techniques. This trip is designed for hikers with no previous backpacking experience, and will have a slower pace and lower daily mileage than many of our other trips. The trail is non-technical and perfect for beginners or younger hikers. Participants will learn all necessary skills to complete a backpacking trip, and will leave empowered to hit the trail again soon!
"Our wonderful guide walked us through the basics, helped out packing, food prep,
tent setup and dismantling, and much more" -MR, Intro to Backpacking Trip 2022
Cost:
$480 per person
Payment Plans, Scholarships, and Sliding Scale Fees are available for this trip. Please reach out to us at trips@blueridgehikingco.com for more information.
This trip will run if there are a minimum of 3 participants signed up. If the minimum has not yet been met, we'll contact participants two weeks before the trip to discuss options. The maximum group size is 7 participants. If your group size is 4 or more hikers, we recommend a private backpacking trip! You can find more information about our private trip offerings by sending us an email.
In addition to your guide, this price includes backpacking gear for the trip, all on-trail food, and any necessary backcountry permits. Price also includes an insulated mug for each hiker. It does not include gratuity for your guide.

Sign-Up Details:
In order to sign up for this trip, please go to our Trip Calendar and select the trip start date (September 1, 2023). You will find the trip listed there.
A few weeks before the start of the trip, we will be in contact via email with an information packet for you to fill out. This includes a waiver, health form, and gear request form. Please complete and return this form at your earliest convenience. At that time we will also send a detailed packing list, and any trip-specific information.

Itinerary:
This trip meets at 9am on Friday September 1, 2023 in Pisgah Forest, NC. You will meet your guide at the trailhead. Your guide will hand out your gear and food, go over necessary packing items, and discuss safety, weather, and logistics for the trip. They'll walk you through how to properly pack your pack, and may look in detail at the items you've packed to make sure you're not carrying too many extra items.
Once you've packed up your gear, you'll have a picnic lunch and then you'll start your hike! You'll hike around 3.5 miles before arriving at your campsite. This mostly-flat hike covers 7 miles with only 500ft of elevation gain over 2 days.
Hike generally finishes around midday the last day. Itinerary is subject to change based on a variety of factors, including weather, trail conditions, and participants needs and abilities. Please inform our admin team or your guide ahead of time if you have a time constraint the last day of your trip.

Trip Difficulty Rating:
Participants on this trip should have a minimum fitness level of 2 out of 10, and this trip is ideally suited for hikers with a fitness level of 2-4 out of 10. This is a beginner trip, meaning hikers don't need to have any previous hiking or backpacking experience. For more information about our difficulty and experience level ratings, please see our Trip Difficulty page.

Travel:
If you plan to fly, we recommend flying into the Asheville, NC airport. It is about a 20 minute drive or cab ride south of downtown Asheville and 20 minutes east of Pisgah Forest where this trip meets. Other nearby airports are Charlotte, NC (about an hour and a half drive) and Greenville, SC (about an hour drive). A free shuttle can be provided from the downtown Asheville area the morning of the trip. If you plan to drive or rent a car, free parking is available for the duration of the trip.
There are many hotels to choose from in Asheville, which is about a 40 minute drive from our meetup location. Hotel options in Pisgah Forest, Brevard, and Hendersonville are also a short drive away.

Guide:
Your guide for this trip will be Bev MacDowell. Backpack with a contemporary! Bev has been a hiking and backpacking leader for adults and youth for more than 10 years. She is an AT Trail Maintainer for the Max Patch section, she has completed Educator Outward Bound, and recently hiked 200 miles of the Spanish Camino del Santiago. She feels most alive when she is active in the forest; it is so empowering! It brings her great joy to introduce others to the wonder of outdoor life in Western NC.
What we Provide:
Food: BRHC provides all on-trail food. Your guide will pass out the food for your trip on the first morning. You will be expected to carry your own individually packaged food (such as oatmeal packets) and some shared community items (such as a jar of peanut butter or a block of cheese). We do our best to cater to requests, but options are limited because it is important to keep food lightweight and fresh foods can be heavy and bulky. If you have food allergies or dietary restrictions, please notify your guide or our admin team ahead of time.
Individual Use Gear: BRHC provides high quality, ultralight, cottage industry backpacking gear to make your experience as comfortable as possible. We offer the following five pieces of gear at no additional cost:
Backpacks - We use a lightweight 60L pack. We will ask for your height and weight in order to fit the pack appropriately to you.
Tents - We have one-person tents and two-person tents available. Please let us know if you would like to share with a friend.
Sleeping Bags - We use a 20 degree synthetic sleeping bag, in addition to a sleeping bag liner.
Sleeping Pads - These will insulate you from the ground and provide some cushion and comfort. We provide hikers with a closed-cell foam pad, for its excellent combination of weight and durability.
Trekking Poles - These will provide you with some added stability while hiking, and may be used to set up your tent.
Community Gear: BRHC provides all community gear for the trip, including water filters and back-up chemical treatment; camping stoves and fuel; bowls, spoons, and cups; bear canister; trowels, toilet paper, and hand sanitizer; first aid kit; and map and compass.

What to Bring:
We will send all participants a detailed packing list a few weeks before the trip. You are expected to bring your own clothing/footwear, personal gear (such as headlamps and water bottles), medications, and approved optional items. Generally, comfortable trail shoes are better than heavy hiking boots. Please do not pack any cotton - if it gets wet, it does not dry quickly and will not keep you warm. Athletic clothes are a good option. You will need only one outfit to hike in, one outfit to sleep in, a raincoat, and a warm layer. You will not need a new set of clean clothes each day. We recommend bringing at least 1 hard-sided plastic water bottle (ex: Nalgene) to use as a hot water bottle in your tent/sleeping bag if overnight temperatures are cold. You will not need any make-up, hair products, scented products or deodorant. Just bring a toothbrush and toothpaste and enjoy going all natural for the trip!

Cancellation Policy:
Payment in full is required to register. Trip cost includes a 15% non-refundable administrative fee. Hike may be cancelled up to 2 weeks before the trip for a refund (minus the 15% fee). Within 2 weeks, a 50% refund will be offered. Within 48 hours, a refund will only be offered if Blue Ridge Hiking Company cancels the trip due to severe weather.
We hike rain or shine! While it is incredibly rewarding, backpacking is an endurance sport, and it can be challenging and/or uncomfortable at times. Maintaining a positive mindset, even when it is uncomfortable, is key to enjoying your time in the wilderness. With our focus on lightweight gear, our goal is for your pack to weigh around 25 lbs (or no more than 25% of your body weight).
If your guide does an exceptional job, please show your appreciation with a tip. Our team of highly trained professional guides never expects but always appreciates a tip. Industry standard gratuity for a guided backpacking trip is 15-20% of trip price.
If you have any questions regarding this trip, you can reach our office by phone at 828-713-5451 or by email at trips@blueridgehikingco.com.
visit website here