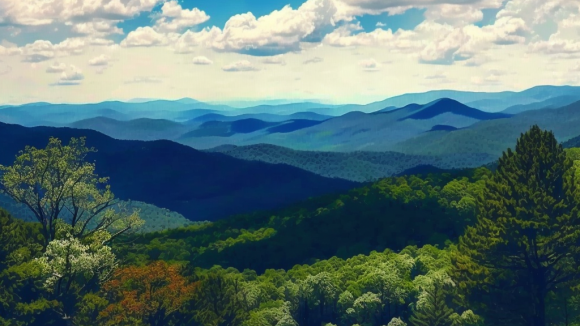 WNC Mountains -- Fall Festivals in Western North Carolina .
As the cool air of fall settles over the Western North Carolina Mountains, the area comes alive with a colorful tapestry of fall festivals and events that celebrate the area's natural beauty, artistic talent, and rich cultural history. Local artists and musicians, dancing under the stars, camping, and lots of other outdoor activities will make the fall of 2023 a great time for both residents and tourists.
Western North Carolina Mountains have long been a source of inspiration for artists. The area is happy to hold art festivals to show off the work of local artists. Wander through the charming craft shows that line the streets and sell handmade jewelry, pottery, paintings, textiles, and more. Not only do these events give artists a chance to show off their work, but they also let people take home a piece of the mountains' artistic spirit.
During the fall months, the mountains are filled with music as local musicians play at a number of events. From traditional folk songs to newer songs, there is a wide range of music here that is sure to catch anyone's attention. Whether you're tapping your toes to a bluegrass band or swaying to a local singer-songwriter, the sounds of the mountains will give you a memorable background.
WNCTimes keeps you informed on upcoming events.
Below is the link to our events section. Be sure to keep checking as we update the events!