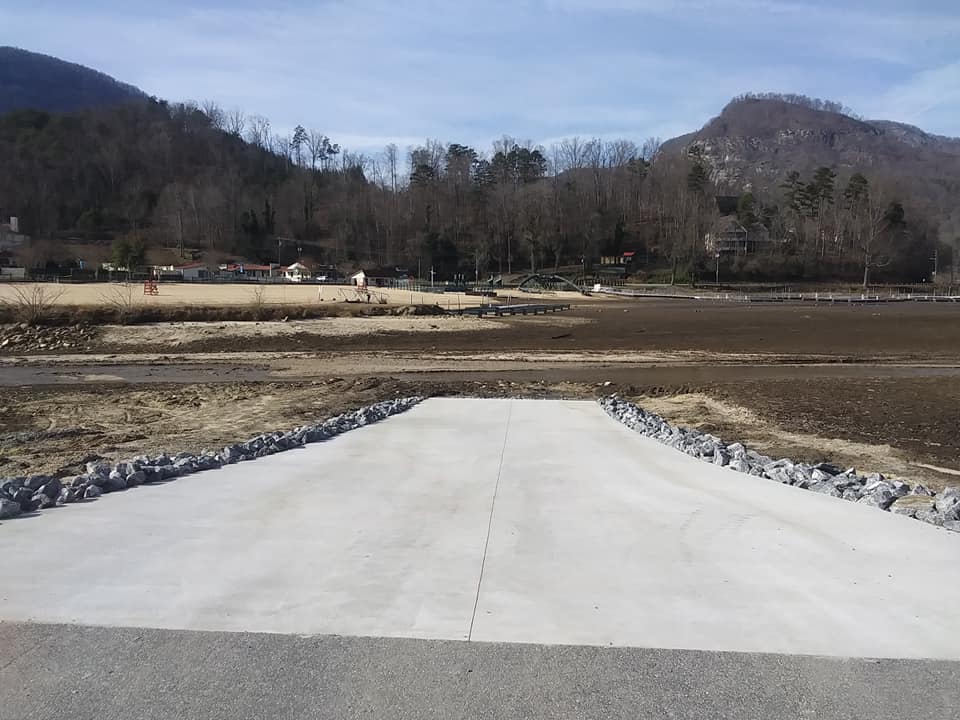 Lake Lure -- February 7, 2022 Hooray! The water will be back up in a couple of weeks, so you'll finally be able to use this
ramp.
The Town of Lake Lure announced the news in a press release Saturday, February 5, 2022.
The new ramp is located at Pool Creek Park, which is right next to Lake Lure Beach and the Water Park and across the street from the ABC store.
Lake Lure is a serene, scenic place with plenty of camping, fishing, and water sports available.
The other projects completed this year include:

-new dock with boat lift at the Winding River Marina
-additional parking and picnic areas in both lake-access parks
-permanent restrooms at the lake access parks
Keep up with all the latest information @ Town of Lake Lure
Wnctimes by Marjorie Farrington