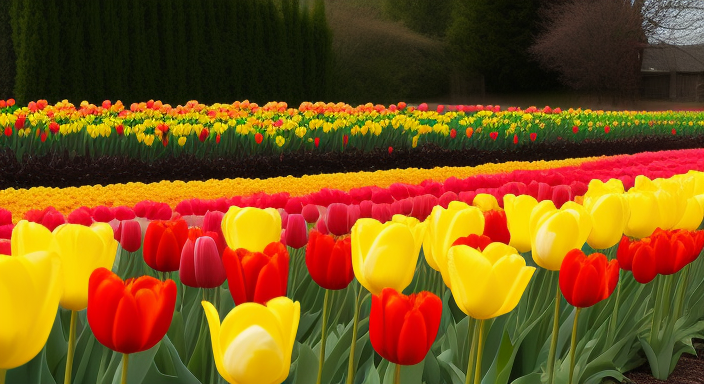 The Biltmore House, located in Asheville, North Carolina, is a magnificent attraction that draws visitors from all over the world. This iconic mansion,
built by George Vanderbilt in the late 1800s, is a symbol of elegance and luxury, and a testament to the architectural and design prowess of its time.
The Biltmore House is a must-see for both locals and tourists, as it offers an experience like no other. Visitors can enjoy the beauty of the mansion's extensive gardens, take a tour of the house, and even stay at the luxurious Inn on Biltmore Estate.
One of the main attractions of the Biltmore House is its extensive gardens, which feature an array of beautiful flowers, trees, and plants. The estate is home to over 100,000 flowers that bloom throughout the year, making it a sight to behold no matter the season. The gardens are also home to a variety of water features, including a tranquil lagoon and a picturesque waterfall.
In addition to the stunning gardens, visitors can take a tour of the Biltmore House itself. The mansion boasts four floors, 250 rooms, and 35 bedrooms, all of which have been impeccably preserved and decorated with period furniture and art. During the tour, visitors can learn about the history of the Vanderbilt family and the construction of the house.
For those looking to extend their stay at the Biltmore House, the Inn on Biltmore Estate offers a luxurious and comfortable stay. The inn features a variety of rooms and suites, each with its own unique design and amenities, as well as a spa, fitness center, and multiple dining options.
Biltmore House Website:
Biltmore Blooms Has Arrived Early!
Spring at Biltmore, one of the estate's most glorious seasons, invites you to experience a spring break mountain escape with all the charm of a European retreat. Immerse yourself in thousands of colorful tulips as Biltmore Blooms transforms our gardens and grounds. Explore Italian Renaissance Alive and Ciao! From Italy. Savor our Winery's award-winning vintages and, of course, the timeless elegance of Biltmore House.
Purchase admission now:
select ticket options include FREE next-day access to our gardens and grounds.
Now - March 31 April 1 - May 25 2023
Find out more @ Biltmore House and order tickets
WNCtimes by Marjorie Farrington