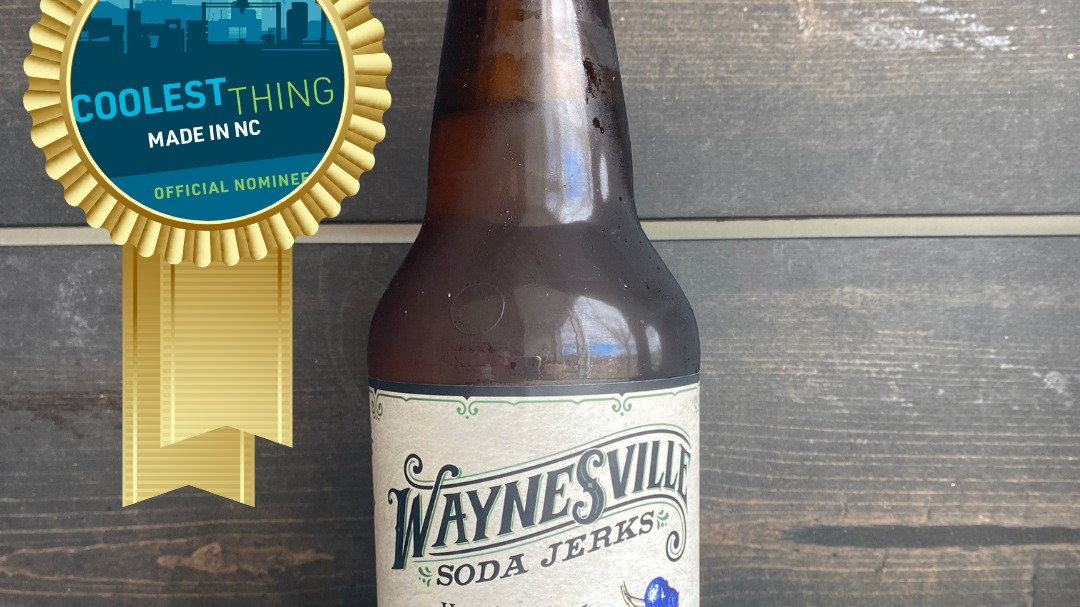 Waynesville -- Located in the heart of Western North Carolina, Waynesville Soda Jerks, is making waves in the beverage industry with its handcrafted sodas.
What sets Waynesville Soda Jerks apart is their commitment to crafting handcrafted sodas using premium ingredients. Each soda is a labor of love, carefully concocted to deliver a burst of flavor with every sip. Whether you're a fan of classic cola, adventurous fruit flavors, or bold and refreshing herbal infusions, there's something for everyone at this soda haven.
Their noteworthy creation, Blueberry-Basil soda, a delightful fusion of sweet blueberries and aromatic basil. What makes this soda truly exceptional is that the basil used is hydroponically raised right on The Biltmore Estate. This partnership showcases their dedication to sourcing locally and supporting North Carolina's agricultural heritage.
Founded by Pisgah High School graduates Chris Allen and Megan Brown Allen, the business has recently earned a nomination by the North Carolina Chamber of Commerce for the "Coolest Thing Made in NC" contest.
Waynesville Soda Jerks' commitment to excellence hasn't gone unnoticed. They've been nominated by the North Carolina Chamber of Commerce for the "Coolest Thing Made in NC" contest. This recognition is a testament to their dedication to quality and innovation in the beverage industry.
This contest celebrates the state's most innovative and creative manufacturers, and it's no surprise that Waynesville Soda Jerks has been selected as a contender. Their handcrafted sodas have captivated the taste buds of locals and visitors alike, earning them a spot among North Carolina's coolest creations.
Cast your vote here: Coolest Thing Made in NC
WNCTimes August 2023

---