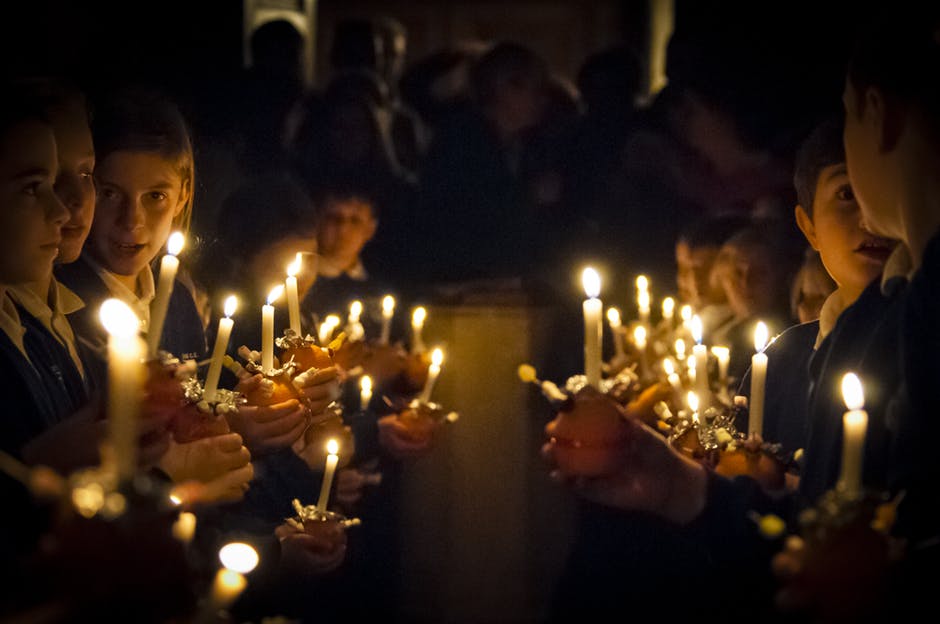 Each December 10th, around the World at 7 p.m. people light a candle to remember lost loved ones.
World Wide Candle Lighting Day is celebrated with a quiet elegance: at 7 p.m. local time, people light candles for one hour to remember their loved ones. It is a moving occasion that bypasses geographical and cultural divides. As everyone lights their candles at seven pm local time, far-flung parts of the world get illuminated in turn, so that eventually the light has moved all around the globe. If you have experienced the loss of a child in your lifetime, this is a good moment to honor his or her memory by taking part in the candle lighting. You could also invite some close family members to spend this time with you and light their own candles for the late child.
This doesn't only have to be a sad occasion, however. Children's lives are mostly filled with fun and laughter, so reminiscing about all of the things the child you are honoring managed to enjoy before he or she passed may should serve to lighten the atmosphere up a little bit. Of course, nothing will ever make up for the loss of a child, but there is some solace to be taken in the fact that the child's life was a good one, however short. No matter whether you'll be lighting a candle at home or joining a gathering Worldwide Candle Lighting Day it is a way to show love and community.
This hour is a time to celebration of the lives of those we have lost.
Worldwide Candle Lighting Day is an annual observance that falls on December 10 of this year. Some of our children would have gone so soon from us. The reason may vary for numerous reason and their absence would have left us hopeless and isolated. On this Day, people will honour their son, daughter, sister, brother, grandson, granddaughter by lighting candles for one hour. Although they have left, their memories stay with us. In the loving memory of that beloved child or children who left so soon, Worldwide Candle Lighting Day is observed.
The basic idea behind this light wave is the Worldwide Candle Lighting as "That their light may always shine" or "May their light shine forever." They commemorate and honor the memory of all children who had gone too soon. The observance has soon spread throughout the world as the remembrance day. Globally, hundreds of formal candle lighting events will be held. Along with it, thousands of informal candle lightings will also be conducted in homes where the families gather in quiet remembrance of children.
"My grandmother lived on Elizabeth Street in Little Italy, and she used to go to church every day. She'd go in, light a candle, she'd pray, and as a child, that was comforting to me." – Leah Remini