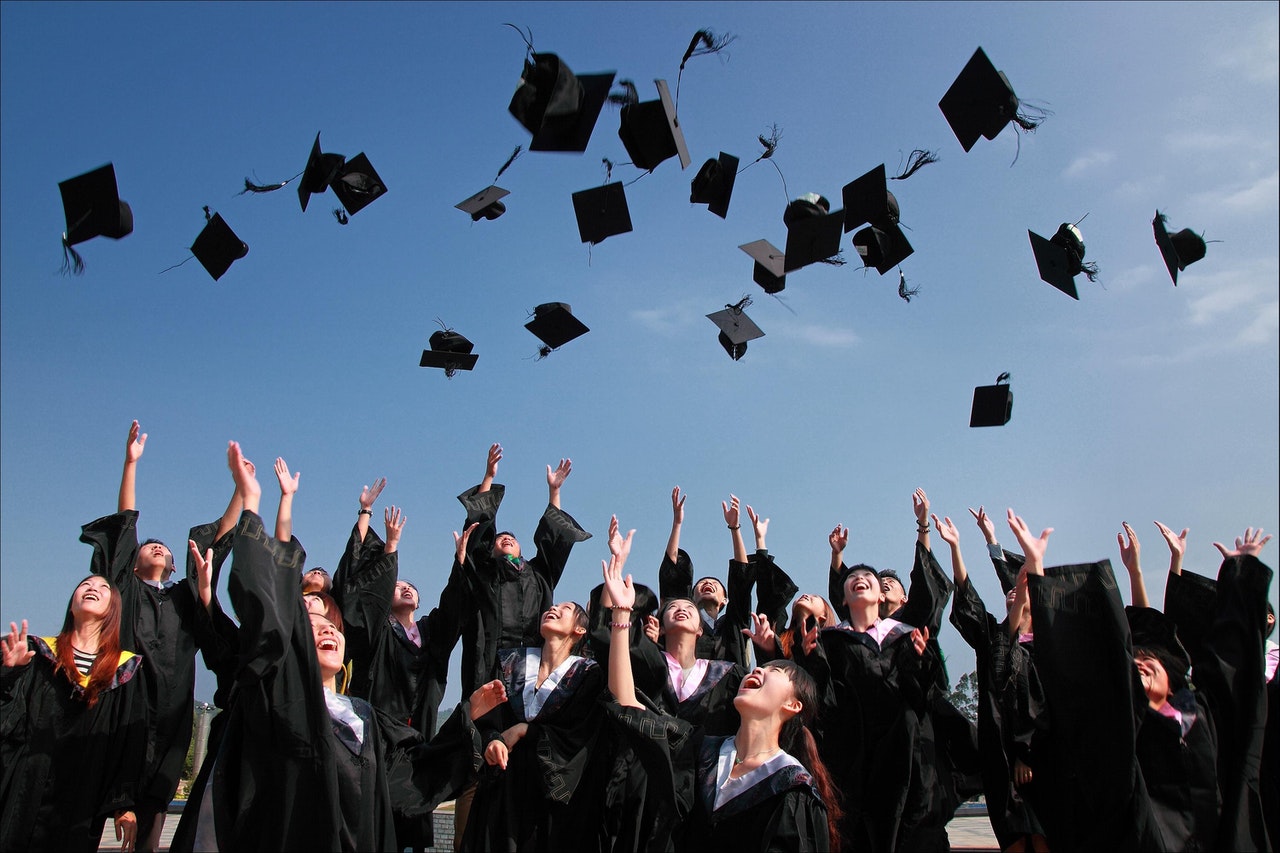 PHOENIX--(BUSINESS WIRE)--October 08, 2021 05:02 PM Eastern Daylight Time
University of Phoenix commissioned study by The Harris Poll focusing on adult learner perspectives and needs
Adult learners: Who they are and what they want from college (Graphic: Business Wire)
University of Phoenix is releasing the findings of a study designed to gain a better understanding of adult learner needs and perception of higher education. University of Phoenix commissioned The Harris Poll to conduct an online survey in January 2021 of 3,006 U.S. current and prospective adult learners to better understand their aspirations and practical needs in higher education related to valuing a degree, career preparation, and the role of technology.
According to this study, the majority of adult learners desire more focus on career preparation from higher education institutions to better align education with real-world experiences.
The last year has seen the Great Resignation, a term originating with organizational psychologist Anthony Klotz, where workers have chosen to shift, abandon, or migrate their careers in a new world of virtual and hybrid working models created as a result of the pandemic. As adult learners consider career enhancement and opportunities now, they also have evolving demands of educational institutions.
The majority of adult learners desire more focus on career preparation from higher education institutions to better align education with real-world experiences, particularly through hands-on learning. More than 3 in 4 current and prospective adult learners agree there is a disconnect between what one learns in college and what one needs for a career in the real-world. Importantly, 84% of prospective adult learners say they are more likely to enroll in a higher education institution that places greater emphasis on career preparedness (e.g., hands-on/practical skills) than academic curriculum (e.g., methods, research, theories).
"University of Phoenix takes great pride in our approach to career preparation. Our curriculum is designed to be career-relevant, with input from advisory councils comprised of industry leaders, and every faculty member is a practitioner in the area they teach," said John Woods, Ph.D., provost of University of Phoenix. "Our teaching is designed with adult learners in mind."
According to the survey, 92% of adult learners feel that pursuing a higher education degree will help them achieve the 'American Dream.' Many adult learners indicate that their vision of the American Dream is rooted in financial stability, security, or success, all achieved through a job or career. The top factors in the decision to attend a higher education institution are learning new skills (67% prospective learners; 62% current learners), and that the degree is needed for career advancement and opportunities (54% for both prospective and current learners).
Adult learners want to see the career and financial impacts of a degree. In determining the value of a degree, most current adult learners say it would be helpful to see a job map showing different career paths they could pursue with their degree (92%), the amount of money that they could potentially earn in their field after graduation (91%), and post-graduation earnings outcomes for current students (91%). Critically, around 3 in 10 say higher education institutions currently provide too little information about each of these aspects.
"Understanding a path forward before making a financial investment is critical to adult learners. They are already juggling jobs, families, and other life demands, and they need to know the value of their commitment," said Dr. Woods. "Our enrollment advisors and career counselors work with students to identify the value and opportunities presented by our degree programs and coursework, and how those fit into their own aspirations for career change or enhancement."
Adult learners agree that higher education institutions need to rely more on technology and Artificial Intelligence (AI) to best prepare their students for the workforce of the future (75%, current learners; 68%, prospective learners). While all support systems are important when attending classes online, academic support from faculty and professors (77%), and IT support if technical difficulties are encountered (75%) are considered very important or absolutely essential for three-quarters of current adult learners who have studied online.
University of Phoenix is focused on career preparedness and innovative technology for its adult learners, two-thirds of whom are currently employed. The University's Career Services for Life® commitment means that every degree is backed by career support for life. Students get access to career services and resources, from their first class to graduation, and as a graduate, for a lifetime.
University of Phoenix provides degree offerings and professional development opportunities that embed career preparedness through industry-informed advisory councils, skills-mapped programs of study, alignment with Bureau of Labor Statistic reporting, and features a practitioner faculty with an average of 26 years industry experience. During the pandemic, the University was able to pivot quickly to bring all current students online, prioritize accessibility, and avoid significant disruption to the continued learning experience.
For a more detailed overview of survey findings, please contact sharla.hooper@phoenix.edu.
Survey Methodology
This survey was conducted online within the United States by The Harris Poll on behalf of University of Phoenix between January 11 – February 1, 2021 among 1,505 current and 1,501 prospective adult learners. Current adult learners are defined as US residents age 25 - 48 who are currently enrolled in a 2-year, 4-year, or graduate degree program. Prospective adult learners are US residents age 25 - 48 who plan to enroll in a 2-year, 4-year, or graduate degree program in the next 2 years.
Figures were weighted where necessary by age by sex, race/ethnicity, region, income, education, household size, and marital status to bring them into line with their actual proportions in the population. Propensity score weighting was also used to adjust for respondents' propensity to be online.
About University of Phoenix
University of Phoenix is continually innovating to help working adults enhance their careers in a rapidly changing world. Flexible schedules, relevant courses, interactive learning, and Career Services for Life® help students more effectively pursue career and personal aspirations while balancing their busy lives. For more information, visit phoenix.edu.
Contacts
Sharla Hooper
University of Phoenix
sharla.hooper@phoenix.edu