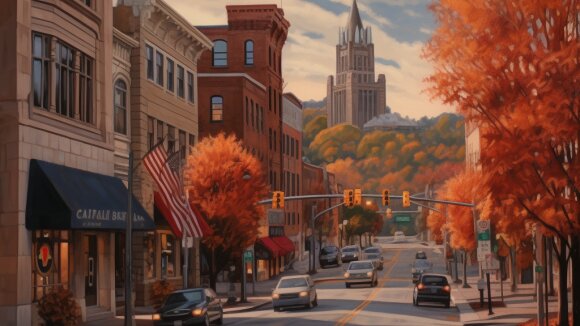 Madison County -- Madison County has something for everyone going on in September!
Keep reading to make your plans!
8th Annual Barn Tour

Saturday, September 9 from 1:30 to 7 p.m. Appalachian Barn Alliance offers a guided tour of three barns followed by BBQ dinner and local music. Upper Laurel area off exit 3. $45 for reservation. For more information, visit Appalachian Barns or call 828-380-9146.
Mother Marrow

Saturday, September 9 at 6 p.m. Rare Bird Farm presents music by "Mother Marrow." Mother Marrow was born out of a deep love of the natural world, and an intimate understanding of the magical process of transmuting pain into belonging. Striving towards beauty and truth, music as a communal sacrament is the thread that is always running through this work. Held at Rare Bird Farm, 91 Duckett Top Tower Road, Hot Springs. For more information and to reserve a spot, go to Rare Bird Farm

Third Thursday in Marshall
Thursday, September 21 from 5 to 8 p.m. Art openings, open studios, live music and happenings with eats and drinks along the way. Find more details at Third Thursdays Marshall
Art on the Island
Saturday, September 23 from 10 to 5 p.m. The Madison County Arts Council presents art, food, music, hands-on demos. Held at Blannahassett Island in Marshall. Family-friendly and free. For more details, visit Art on the Island
2023 Heritage & Lunsford Festivals

Saturday, September 23 from 10 to 4 p.m. Vendors, food, music and more. The Heritage Festival and the Lunsford Festival both take place in Mars Hill on the same day. For details about the Madison Heritage Arts Festival, go to marshillheritagefestival.wordpress.com. The Bascom Lamar Lunsford Festival brings out the region's finest musicians, ballad singers, and dancers. Admission is free; no tickets or reservations are needed. For more details about the Lunsford Festival, and to see the lineup of musicians, please visit madison.ces.ncsu.edu/madison-county-fair
Madison County Fair

Friday & Saturday, September 29 & 30. Held at the Fairgrounds in Marshall. The Madison County Cooperative Extension Center partners with the Fair to hold competitions in crafts, agricultural products, and youth livestock shows. For more information, madison.ces.ncsu.edu/madison-county-fair