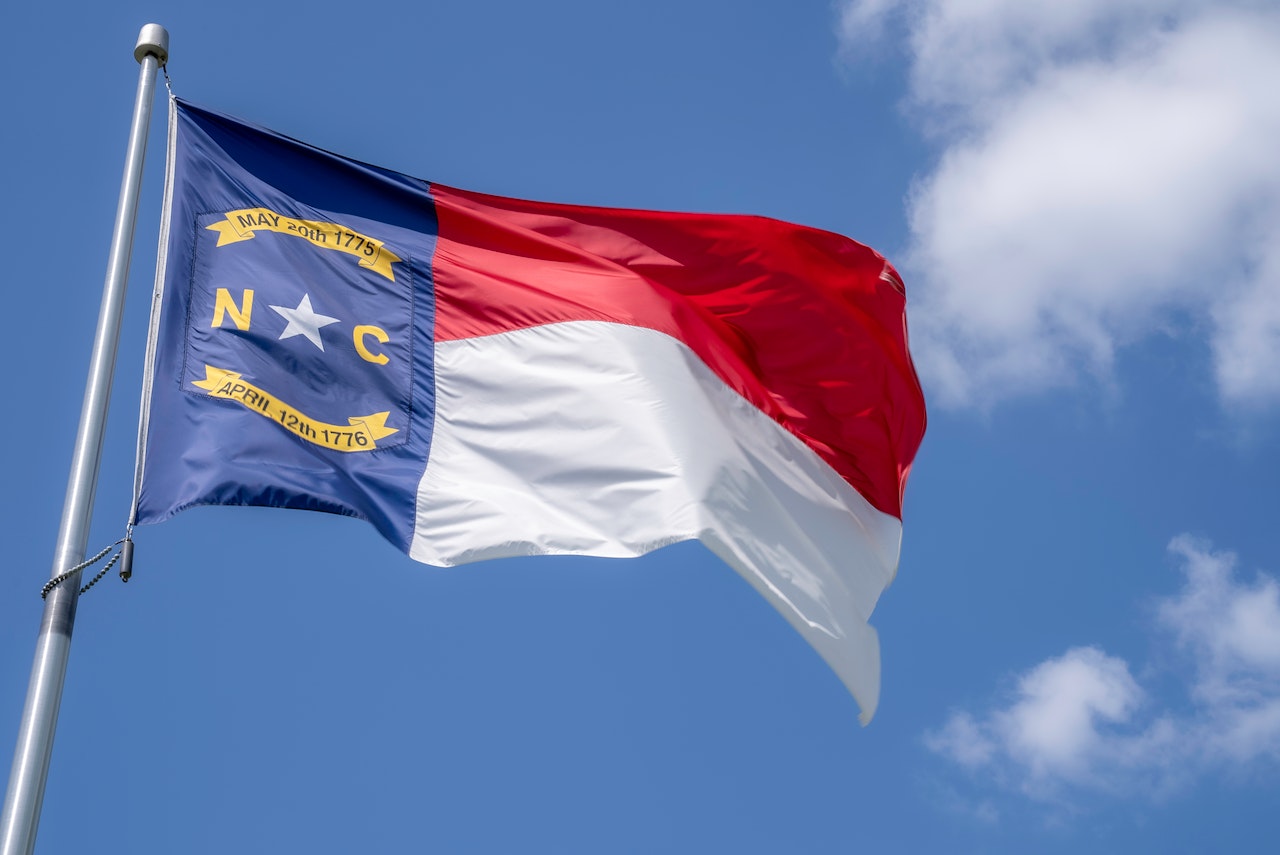 North Carolina -- July 11, 2023: NC has once again ranked as the best state for business in America in 2023 by CNBC.
Asheville's Biltmore Estate on July 11, Governor Roy Cooper joined CNBC's Scott Cohn for a live broadcast where the winner was announced.
"When we invest in our people, we invest in the foundation of our success," said Governor Cooper. "Thanks to our well-trained, dedicated, and diverse workforce, North Carolina has been named the top state for business for the second year in a row and it's important for us to invest in the education and well-being of our people to continue our amazing success."
"After another record-breaking year for economic development wins, I am more than proud to see the great state of North Carolina recognized as the best state in the nation for business yet again," said N.C. Commerce Secretary Machelle Baker Sanders. "Last year's performance includes nearly 29,000 new jobs and $19.3 billion in investments – the result of collaborative leadership and hard work. My team and I are proud to have launched the state's 'First In Talent' strategic economic development plan, intentionally incorporating diversity, equity, and inclusion practices that have facilitated booming economic opportunities for all North Carolinians."
"North Carolina is once again the best state for business," said Gene McLaurin, chair of the Economic Development Partnership of North Carolina's (EDPNC) Board of Directors. "Thanks to the collaboration between Governor Cooper, the North Carolina Department of Commerce, the EDPNC, and other public and private partnerships, we've created a strong business environment to help companies grow and thrive in our state."
The CNBC analysis examines 86 metrics in ten competitiveness categories. In the categories of labor, economy, technology, innovation, and access to finance, North Carolina came in first place. North Carolina has been chosen by CNBC as the best state for business in America for the past two years in a row, making this the second time ever that a state has held that position for two consecutive years. Four times since 2017, North Carolina has finished among the top five states.
Over 600,000 more individuals in North Carolina will now have access to health insurance because of legislation that Governor Cooper signed in March 2023. This will also bring billions of dollars in federal funding to the state. After years of coalition-building by the governor to unite residents from all over the state and emphasize the urgent need for health care in every town, the agreement to expand Medicaid was reached. Workers in restaurants, nursing homes, early childhood education, and veterans are among the populations who frequently fall into the coverage gap and frequently need to work two or more jobs to get health care.
The North Carolina Child Care Stabilization Grants, a $805 million investment in the state's early childhood education and child care services, were introduced by Governor Cooper in October 2021. The money helped businesses hire staff, parents return to the workforce, and childcare institutions with recruiting and retention.
A skilled workforce depends on education, hence the governor has prioritized making investments in this sector. He has suggested giving teachers an 18% salary increase over the course of two years, which would place North Carolina's teacher salaries at the top in the Southeast. To make sure that our workforce is ready for the wonderful jobs coming to the state, Governor Cooper's proposed budget would make significant investments in public schools, worker training, and child care.
Additionally, North Carolina, earlier this year won the Prosperity Cup from Site Selection Magazine, which honors the competitiveness of state-level economic development organizations and their accomplishments in securing capital investment projects, for the third consecutive year. North Carolina was also honored this year with the State of the Year award from Business Facilities magazine and the 2023 Platinum Shovel Award from Area Development magazine, which honors states that go above and beyond the benchmark for investment and job creation.
Over 103,000 jobs have been announced in North Carolina since Governor Cooper took office in 2017, including significant job announcements from prominent corporations including Apple, Wolfspeed, Toyota, VinFast, and Boom Supersonic. In order to complement the sophisticated manufacturing, clean energy, and technology sectors that are currently booming in the state's rural and urban areas, North Carolina continues to recruit workers for well-paying positions.
The most important resource in North Carolina is its people, so Governor Cooper is concentrating on investing in them. In order to guarantee that recent high school graduates from low- and middle-income families will receive at least $2,800 in federal and state grants to cover tuition and most fees at any of the state's 58 community colleges, the Governor introduced the Longleaf Commitment Community College Grants Program in May 2021. The Governor introduced the Finish Line Grants Program in July 2018 to aid community college students facing unanticipated financial hardships in finishing their education.
WNCTimes
---